What is ECOWEEE?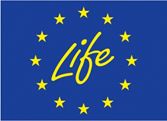 ECORAEE ("Demonstration of a re-use process of WEEE addressed to propose regulatory policies in accordance to EU law") is the 6th of the 35 projects selected and granted in the 2011 edition of the EU "LIFE+" programme, in the Environmental management subcategory. Coordinated by the University of Vigo in collaboration with REVERTIA and EnergyLab, it is a 3 year transfer project with a budget of 1,269,155 €, of which the European Union will contribute 50%. The desired objectives are the demonstration of the economic, social and environmental viability of reusing equipment and components from obsolete computer equipment; this is the first of the activities to be prioritized as part of the recycling of this waste. It is expected that the results of this project will assist national and European legislators when establishing the rules and regulations for managing this type of waste.
What is Revertia's role?
Revertia's responsibility in this project will be the definition of the procedures to be applied to the out-of-use equipment so that, in compliance with the current legislation on the environment and based on principles which ensure the security and quality of the restored materials, the useful life of these machines can be extended. Once these procedures have been validated, the resources needed for their implementation and the business model to guarantee their economic, social and environmental viability of this activity will be defined together with the other project participants.